Visible Improvements South Africa's Leading Roof Specialists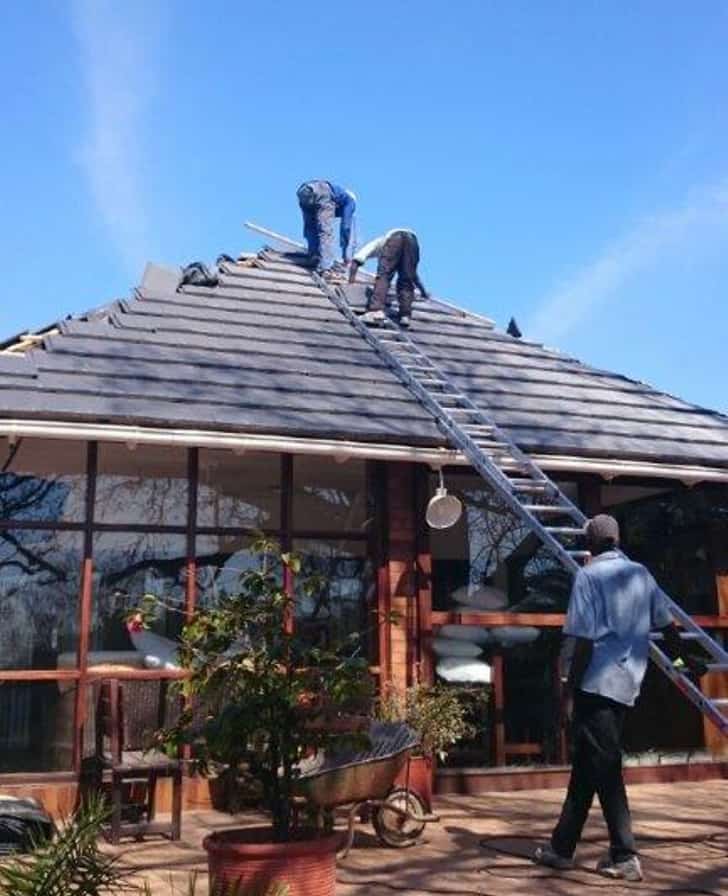 Professional and Expert Roofing Contractor
Established in 1976, Visible Improvements have over 40 years of experience in the roofing and re-roofing industry. As roofing specialists, our services cover all aspects of roof work, from roof installation and repairs to waterproofing, ceilings, and cornices. All our work is carried out to SABS standards.
With extensive experience in both residential roofing and commercial or industrial roofing, we have the skills and resources to meet the roofing demands of any sector.
We conduct all business honestly and courteously.
We perform our roofing services with enthusiasm, integrity, and dedication.
We guarantee quality workmanship, and absolute professionalism.
We ensure order and cleanliness, during and after roofing operations.
We are always accessible to answer your queries.
We're committed to providing you with the highest standards in new roofing technology.
We use South African roofing products wherever possible, or import quality alternatives.
All roofing work is completed to SABS standards.
Visible Improvements have taken on and finished many successful waterproofing and roofing jobs over the past 40 years. Our outstanding workmanship and immaculate attention to detail have given us an excellent reputation in the local roofing industry, enabling businesses and people to put their trust in us, no matter the size of the job.